Our Doctor
Podiatrist in Cypress, TX 77433
Steven Stanton, DPM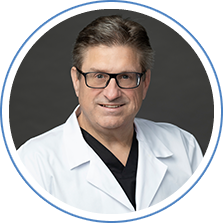 Podiatrist, Foot Doctor
Steven Stanton, DPM
Dr. Steven Stanton grew up in Oklahoma where his first passions were wrestling, running, and football. His interest in sports medicine started at an early age, as a result of injuries he received while participating in athletic activities.
Dr. Stanton attended the University of Oklahoma as a President's Leadership Scholarship recipient. During college wrestling, he received a career ending injury. This experience reaffirmed his desire to be a physician.
After graduating from the University of Oklahoma, Dr. Stanton completed his Doctorate of Podiatric Medicine from Barry University School of Podiatric Medicine in Miami Shores, Florida. Barry University also honored him with the Excellence in Community Podiatric Medicine Award. Dr. Stanton furthered his training by completing a Podiatric orthopedic residence at the VA Medical Center, New York. He completed his Podiatric surgical training as chief resident at Jackson South Hospital, Florida. During his time with Jackson South Hospital, he worked to establish the podiatry wound care center at this facility.
Preventative Foot Health Care
Dr. Stanton is a leader in preventative foot health care, combining cutting edge medicine with personalized attention. Dr. Stanton has expert knowledge in treating and resolving a wide spectrum of foot and ankle conditions using non-surgical methods and surgical procedures. He has a passion for resolving painful issues vigorously pursuing conservative methods before considering surgical intervention. He enjoys the full scope of Podiatric medicine, including but not limited to: sports medicine, pediatric care, geriatric conditions, wound care, bio-mechanical function, treatment of ingrown toenails, and heel pain. Dr. Stanton has a special interest in sports medicine. Dr. Stanton develops a personalized treatment plan for each of his patients' individuals foot care needs.
Dr. Stanton is a diplomate of the American Board of Podiatric Medicine. In his personal time, Dr. Stanton enjoys family activities with his wife and three children, sports, and travel.